Matthew Sweet & Susanna Hoffs – Under the Covers vol.2
Covers är en vansklig sak.
Om man inte lyckas tillföra något till den ursprungliga inspelningen är det lätt att det bara blir trubadursmörja av allting. Både Matthew Sweet och Susanna Hoffs är mycket kompetenta musiker. De har samarbetat en längre tid och släppte Under the Covers vol.1 2006. Då gjorde de covers på låtar från 60-talet. Nu släpper de vol.2 och gör följaktligen 70-talscovers. Man tycker att de borde kunna smälla ihop en samling låtar med glimrande gitarrer och snygg stämsång. Och det är väl det de har gjort.
Problemet är bara att det blivit alldeles FÖR snyggt och polerat.
Jag hade väl inte förväntat mig något nyskapande, men kanske att Hoffs/Sweet skulle ha lagt till lite mer av sig själva i produktionen. Nu blev det bara karbonkopior av originalen.
Man kan kanske fråga sig vad det beror på.
Kan det vara så att båda två byggt hela sitt musicerande på de här gamla artisterna?
Skulle det då inte var listigare av dem att låta bli originalen och göra något nytt (som låter gammalt) istället?
Vad är det som är bra med skivan då?
Ganska mycket. Både Sweet och Hoffs sjunger fortfarande mycket bra. Gitarrslingorna är skitsnygga och låtvalen är bra, även om många känns givna. Ingen som har lite koll på vem Matthew Sweet är blir väl överraskad över att han gör covers på Big Star, Raspberries och Tom Petty.
Min personliga favorit är, trots allt, en fin version på Rod Stewarts Maggie May. Det är inte utan att jag hoppas på de anlitar en utomstående producent nästa gång de gör en skiva istället för att göra allt själva. Då kan det bli en riktigt bra skiva.
Fram till dess tycker jag att ni ska njuta av klippet nedan som visar hur bra det egentligen skulle kunna låta.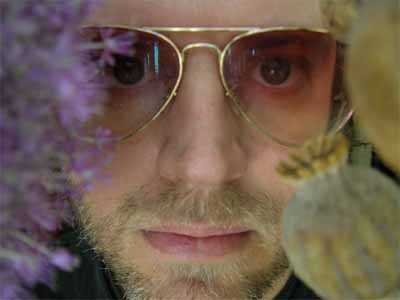 Det var ett tag sedan det kom något nytt originalmaterial från powerpopuven Matthew Sweet. Senast var det coverskivan Under the covers som han gjorde tillsammans med Susanna Hoffs (Bangels). Men nu har han släppt en ny soloskiva och dessutom producerat The Bridges debutalbum Limit of the sky.
Matthews egen skiva låter ganska bekant: mycket influenser från polarna i The Posies och R.E.M. Snygga gitarrer och välpolerad stämsång inspelat i hans egen studio. Själv beskriver han det som "power-pop-folk-rock-psychedelic-melodic-singer-songwriter-type stuff" och det kan jag väl hålla med om. Trevligt, men inget man springer benen av sig för att få tag på. Jag skulle hellre köpa en av hans tidigare skivor eller vilken som helst med Big Star.
[simpletag]The Bridges[/simpletag] är däremot en mycket positiv överraskning. Jag måste erkänna att jag blev ganska skeptisk när jag såg att gruppen består fyra syskon och deras kusin. Man kan tycka att det blir lite mycket Hanson/Corrs över musiken men låtarna är bra och stämsången är oklanderlig. Man kan förstå varför [simpletag]Matthew Sweet[/simpletag] tog hand om dem. Det som möjligen talar emot dem är att det är lite för sött och polerat, men jag tycker ändå att det är en bra popskiva.
Lyssna på smakprov på Matthew Sweets Sunshine Lies