Förra veckan tipsade jag om The Philistines Jr härligt oväntade cover på The Nationals Anyone's Ghost. Jag har lyssnat mycket på The Philistines Jr's dubbel-LP If a lot of bands played in the woods… den här veckan. Den innehåller original-skivan If a band plays in the woods… från 2010 och en bonusplatta där bland annat The National bidrar med en cover. Fint sluten cirkel det där.
The Philistines Jr gör något hyfsat oväntat. Istället för ett gäng låtar och ett gäng refränger så har dom en refräng dom ständigt återkommer till under hela skivan. Den här raden agerar både refräng och coda till flera spår:
Hey hey it's the end of the world again
Here we are just waiting for everything to end
Jag vet inte riktigt vad jag tycker om det. Eller ja, jag antar att jag tycker om det eftersom jag har lyssnat på det i ett par dagar men det är svårt att säga exakt vilken låt som är bra eftersom alla smälter in i varandra. Det kanske är en bra skiva? Som ni hör har jag inte bestämt mig. Men det spelar ju ingen roll egentligen. Bra skit, so far. Lyssna!
Vit Päls har släppt årets kanske mest smäckra ballad, Livet är Underbart. Videon är inspelad i Studio Möllan och skånska Söderåsen. Bandet är också aktuella med en spelning i Stockholm, nästa lördag 10/11 på Kägelbanan.
Sedan James Franco slog igenom i kortlivade Freaks and Geeks har han hunnit med mycket. Det många inte vet är att han numera också är musiker i bandet Daddy. Daddy är en duo som Franco har tillsammans med sin gamla klasskamrat Tim O'Keefe. Daddys första singel Love in the old Days är gravt Motown-influerad och videon är den lika retroinspirerad. Grunden till musiken ligger i Francos poesi om kärlek på 60-talet.
Det här är kul.
The Philistines Jr har gjort en cover på The Nationals Anyone's ghost (från High Violet). På sång: Henry Katis, 8 år.
Ni som kände er hemsökta av misslyckade förhållandens spöken när The National's Matt Berninger mässade "I don't want anybody else" i sin mörka bariton bör bli lika förvånade som mig över att det funkar minst lika bra när en 8-åring sjunger.
(och den där tereminen! yowsa)
Lyssna på Paste Magazines hemsida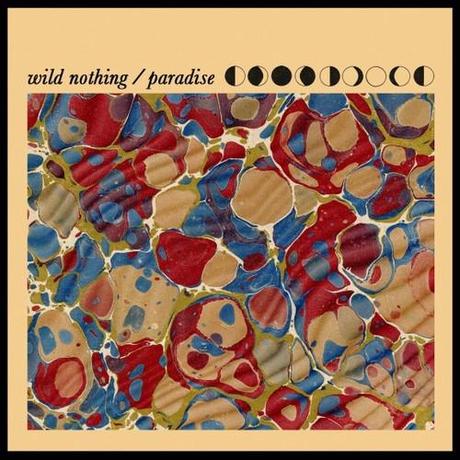 Jack Tatums lätt drömpoppiga projekt Wild Nothing har släppt en ny singel från sitt fantastiska senaste album Nocturne. I videon till Paradise utgör dessutom skådespelerskan Michelle Williams ett pretentiöst inslag, då hon under låten läser ett stycke ur Iris Murdoch's A World Child från 1975.
Missa inte Wild Nothing på Debaser Malmö 7/11, eller på Debaser Slussen 9/11.
Ödesmättad och suggestiv video för Loney Blues, en av de bättre spåren från senaste Loney Dear-skivan Hall Music. Emil "Loney Dear" Svanängen gjorde för övrigt en magisk gratisspelning i Hedvig Eleonora kyrka i Stokholm i lördags kväll på ett Kulturnatt-evenemang. Själv kallar han det för "mitt livs bästa konsert. Allt stämde inuti".
Los Angeles-bandet Local Natives är tillbaka med nytt material. Uppföljaren till succédebuten Gorilla Manor från 2009 heter Hummingbird och första singeln Breakers bjuder på mer av bandets melodiska och hetsiga indiepop men med något renare produktion. Hummingbird släpps 28 januari nästa år.
Musikmånaden Oktober fortsätter leverera! Nu med ett utmärkt exempel på pop done right: Future Islands.
Och dagens andra sprillans nya video kommer från The xx. Chained, från senaste albumet Coexist, är här ackompanjerad med våt slow motion.